Laurinburg

High School




Class of 1965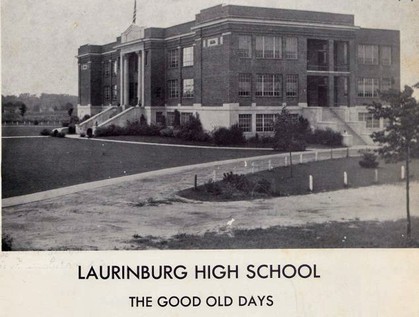 ---
50th Reunion Date Set !!
The 50th Reunion Committee has had its first meeting and decided that the reunion will be held in Laurinburg on the weekend of November 6-7, 2015. Since the details of the weekend are in the early stages of planning, there will be many more meetings to decide the specific events of the weekend. As the plans for the weekend are completed we will do our best to keep you informed of the details.
It is our policy to respect our classmates' right to privacy and to only share what they and their families wish to be public. Rest assured that the items on this website and in the emails to the class have recieved the direct approval of the classmate or their family.
We hope that this site can be a gathering point for everyone in the class to share information and to help us build toward our 50th Reunion to make it the biggest yet.
To begin with, it will be helpful if you would complete your Classmate Profiles. Next, if you are aware of a classmate that has died and have information about their death or memories of them, please enter it under the In Memory page. Feel free to upload Pictures, Videos and Historical notes to the 1965 History/Videos page.
LIVE CHAT with your old classmates that are online when you are!!
NOTE: The site is password protected on several different levels and you can control who can see your profile information, what emails you get from the website and much more. Also, you can rest assured that the information you share on this site will not be used by anyone but your fellow classmates. Finally, all content will be reviewed and verified by the site Administrators before it is published for everyone to read.